I love dressing Nami up in dog clothes and accessories. These are the Australian brands for dog clothing and accessory that I sometimes shop from, but mostly wish I could buy from.
Honestly, I haven't bought from all these brands yet because I need to budget my income :'D but I like and follow them all to death, and plan to buy from them little by little, sale by sale, one by one.
I am NOT a sponsor for any of these brands, and this is NOT a sponsored post.
Actually, Nami isn't a sponsor for any brand yet :'D
Nobody was harmed in the writing of this post, except for mummy's credit card.
(Arranged alphabetically, last updated 25 June, 2021)
Handmade products that look very classic and in the earth-tone colours that I love. Their name tags are very unique and beautiful. Paired with the leather leads, it gives your pup a classic, handsome look.
Where: Hunter Valley, NSW
Website: etsy.com/shop/bleskyaustralia/
They have a pop-colourful theme going on with their products, but are still aesthetically pleasing to the eye. I got this Cookies and Cream harness bundle for Nami, but I'm still waiting for him to grow to fit the smallest size I bought :')
Where: Brisbane
Website: bossandboo.com.au
A Sydney-based Australian company. Although their products are not Australian-made, they import and curate beautiful pet products from premium brands overseas — UK, USA, Germany & Italy, NZ, etc. Their product list is beautiful, elegant, and not tacky. I'm personally a fan of their collars (what the heck, I'm a fan of a lot of their stuff!).
Where: Sydney
Website: cocoandnero.com
Beautiful two-tone collars and leads. Fully customisable.
Where: Perth
Website: collaratya.com.au
Caught my attention because of this beautiful scarf (both for humans and pets), but they have a lovely collection of clothes and other accessories. I never did get my hands on the scarf set :') but it's super inspiring that I'll maybe just try to make a family set myself.
Where: Melbourne
Website: dearcooper.com.au
I love the muted colours of their products. It has a very homey and personal feel.
Where: Perth
Website: djangoandco.com.au
Beautiful, well made dog apparel. I love all the styles and colours of all the items in the shop and wish I could fill Nami's wardrobe with every one of them. :') Also based in my home city, Melbourne. I should probably buy the Melbourne sweater, at the very least?
Where: Melbourne
Website: handmadeforhounds.com.au
One of the most beautiful wardrobe colours put together. I also love seeing the behind-the-scenes videos on Instagram. I especially love all the mustard products because yellow is my favourite colour. <3
Where: Sunshine Coast
Website: https://kokokapoochie.com/
Not clothing, but kennels as indoor furniture. They are beautiful and I want one so badly.
Website: kustomkennels.com.au
I super love the mix of pattern and colours of their accessories. The colours are well-balanced, and is beautiful to mix and match the bows and bandanas together.
Where: Gold Coast
Website: maxandmilaco.com
Simple but beautiful dog apparel and accessories. Their leather leads are gorgeous.
Website: misterwoof.net
Handmade accessories that are cute as heck! So cute that appeals to my kawaii side, on days that I just want to feel warm, soft, and cute :")
Where: Brisbane
Website: themocoandco.com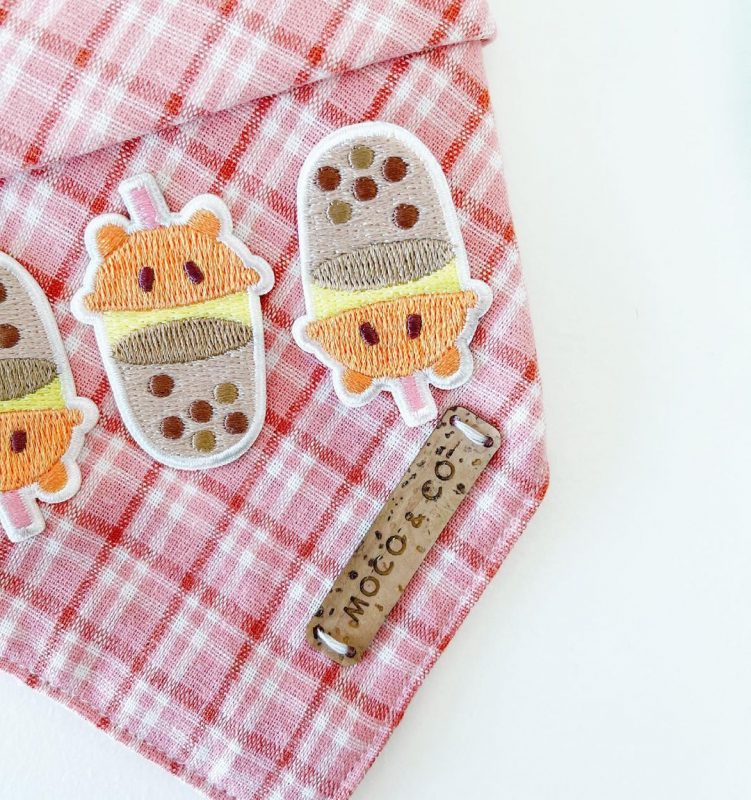 Very cute bow ties, but they also sell other pet products like personalised mats. I love the simplicity of their bow ties, so they're my favourite from this shop.
Where: Melbourne, I think.
Website: pralinespaw.com
I personally love their velvet harnesses. They have a lovely collection of beautiful designs. They also sell personalised apparel and other accessories.
Where: Brisbane
Website: sasshound.com.au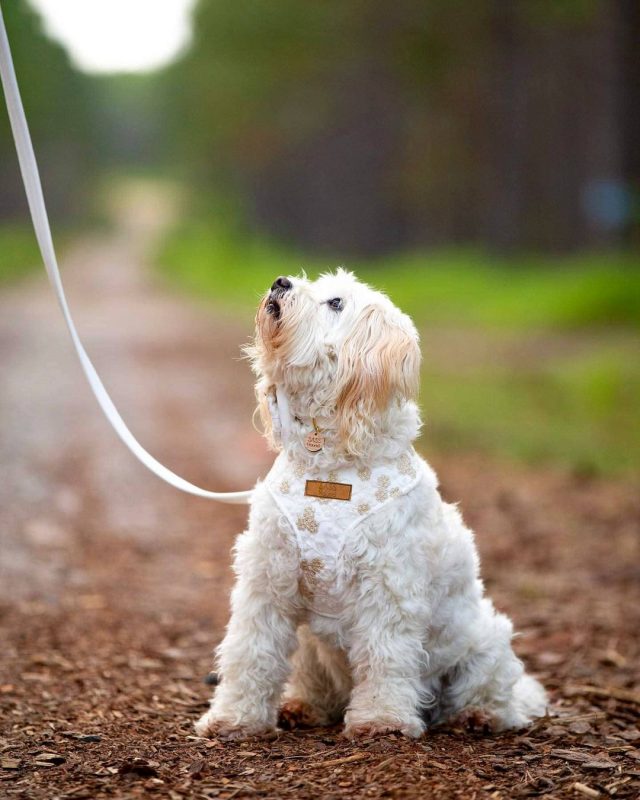 Based in Melbourne but manufactured overseas, Sebastian Says sells pet clothing from fabrics that will remind you of bespoke dress shirts. Every collection is made so beautifully. I just love it.
Where: Melbourne
Website: sebastiansays.com.au
I love to follow their behind-the-scenes stories, including the IT mishaps of their product releases (soooo relateable)! They're based in my home, Melbourne, and I love how they combine beauty and eco-friendliness.
I think I just really love earthy colour schemes.
Where: Melbourne
Website: tokokoropets.com
---
SMALL TIP: If you are keen to buy from these brands, there will be a bunch of doggo infurrencers on Instagram from whom you can get a discount code from.
Is there an Australian brand that you absolutely love, but I don't have on my list yet? Comment below so I can drop them a visit and add them to my list. ;D